Join us on Saturday, June 3rd, 2017 from 11am – 5pm for a hand-made Andy Wolf Eyewear Trunk Show with the lovely Michelle Villeneuve.
Also joining us is Eric Vieira from from Essilor/Varilux/Crizal to show you how lenses and frames work together to give you the best possible style and vision.
What makes Andy Wolf so special?
50 People.
Over 90 working steps.
1 frame.
Designed and crafted in Austria.
This is the origin of your Andy Wolf frame.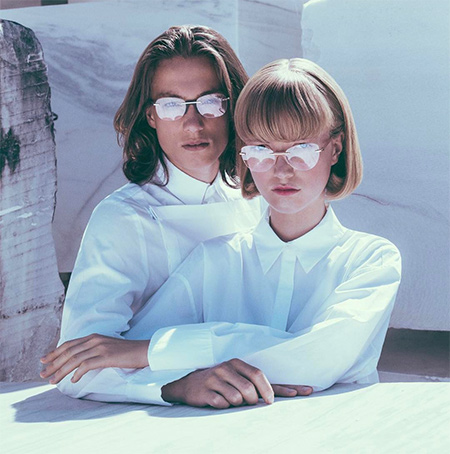 Andy Wolf stands for unique glasses, handcrafted in Hartberg, Austria. It was founded by the three friends Andreas (Andy), Wolfgang (Wolf) and Katharina to produce classic and contemporary frames for individuals.
Come out and see the paternoster, a unique display that focusses on the brand's essence – handcrafted in Austria.
The new paternoster for glasses by ANDY WOLF EYEWEAR adds a playful approach to the shopping experience and challenges the customer to crank in order to reach and actually be able to see all of the glasses exposed.