Unique designs, bold shapes and original frames from the biggest global brands.
We proudly carry all the hottest fashion frames available in the world today. It is our goal to find the highest quality products from top creators to ensure optimal comfort and durability. 
When purchasing eyewear it's not just about the look but more importantly how it fits on you and your prescription. Here at BVC we pride ourselves in being honest, if the frame will not work with your prescription we'll let you know.
We travel the globe to ensure that there is always a great selection to choose from.
If you're not sure what style suits you don't hesitate to book a free image consultation with our frame stylists.
Show me the brands that are available in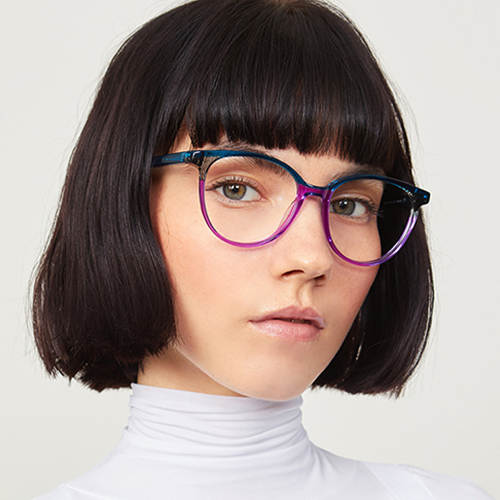 Eyewear with a strong attitude to please the wearer; people aware of the urban character of a creative, authentic Barcelona and its local designer and artist, Xavier Garcia. Always focused on capturing and conveying a unique brand with personality and authenticity just like the city itself. Original and bright urban eyewear with colour combinations and shapes inspired by the city and its constant movement.
Xavier Garcia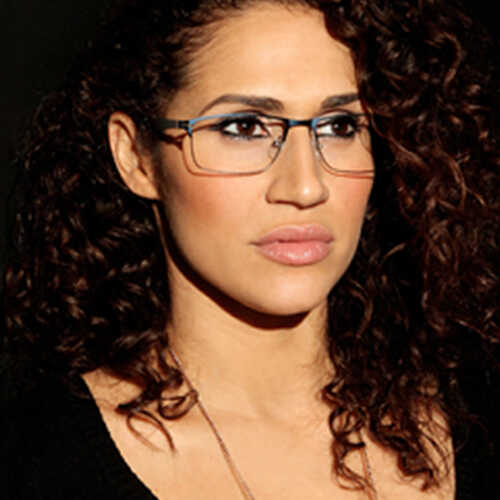 Porsche Design follows a clear design philosophy: optimize function. Reduce the form right down to the essentials. Overcome the familiar to continually discover new and exceptional solutions. The vision that inspired founder Professor Ferdinand Alexander Porsche to create the legendary Porsche 911 is built on the same principles that have driven Porsche Design since 1972.
Tuscany Porsche Design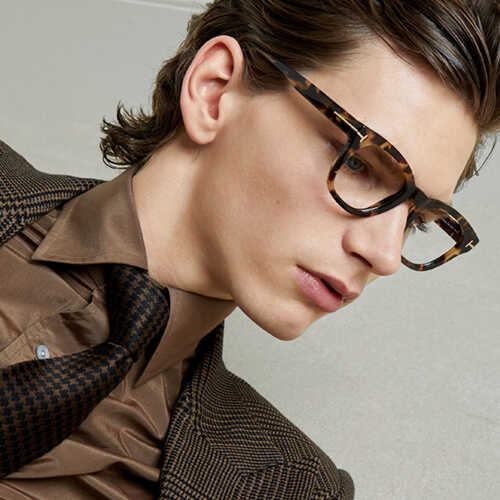 Tom Ford started in the early 2000's as a designer for Gucci ending off his career with Gucci as head Creative Director for the company. With a nod to classy this line is quite sexy. Seen on the many actors and actresses in Hollywood; this line is well known for it's appearance in James Bond 007's Skyfall where all suits and sunglasses are Tom Ford's designs.
Tom Ford
Thierry Lasry is a French designer born in Paris. He launched his eponymous eyewear brand late 2006. Raised in a highly creative environment by a father who was an Optician and a mother who was a designer, he has elevated the status of sunglasses and managed to redesign them into a fashion accessory that is as essential as a nice clutch or a pair of stilettos.
Thierry Lasry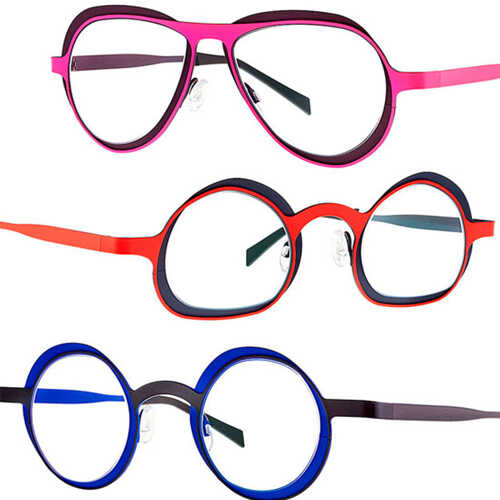 A common saying here at BVC is that, "There is a theo for everyone but it is up to the individual whether or not they want to wear theo's bold colourful pieces." Opticians Wim Somers and Patrick Hoet wanted to offer their clients something other than the mainstream glasses that were selling at the time. So, in 1989, the first theo glasses became a fact. And they were groundbreaking. Today, more than 20 years later, theo is sold in 1,400 stores across 50 countries!
Theo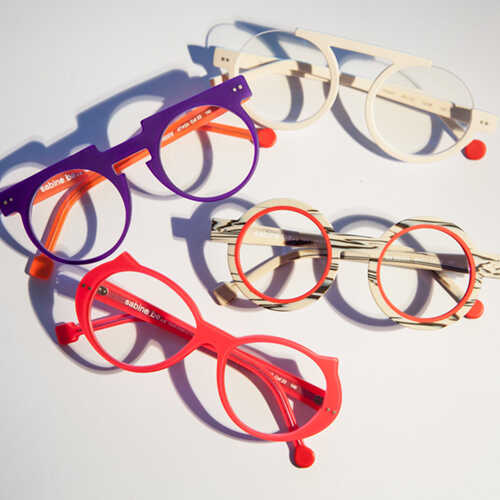 "Quality" is Sabine's favourite word. This collection features some of the most eye popping colourways and shapes. Designed in France, Sabine Be is crafted with the perfect combination of style and substance.
Sabine be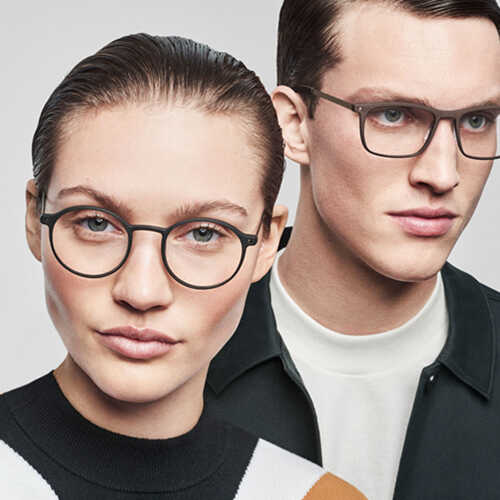 Orgreen Optics, a Danish company prides itself on creating 'premium designer eyewear in high-end materials.' They are known for 'their signature style and innovative colour combinations.' Hand made in Japan from the best materials these frame can take up to 6 months to manufacture. Beaulieu Vision Care love Orgreen for those who are really tough on their glasses.
Orgreen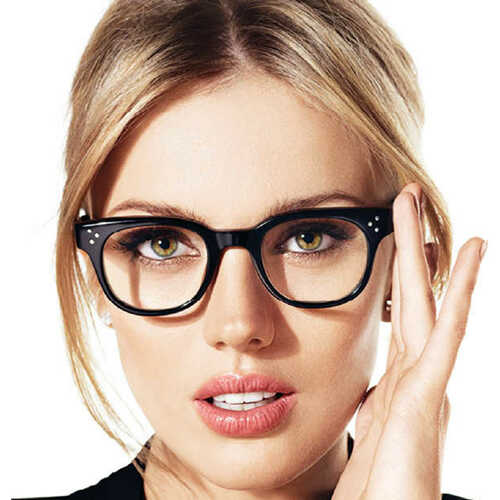 Oliver Peoples was founded in 1987 on Sunset Boulevard, LA, where its optical frames - true to the original, Hollywood-inspired vintage aesthetic - are still designed. They are hand-crafted in Italy, using the most sumptuous materials available.
Olivers Peoples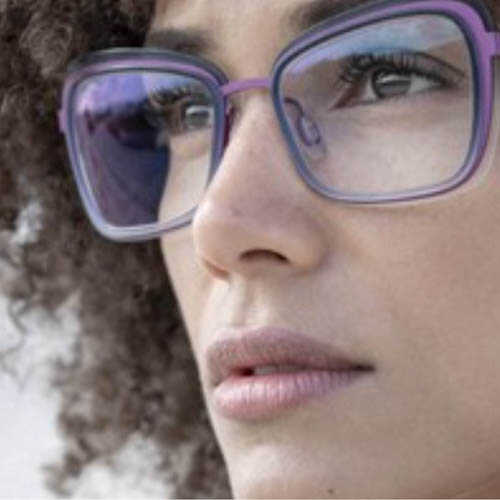 An eyewear designed for those who want to see the world from a new point of view and continue to look ahead. Always.
Moods Blackfin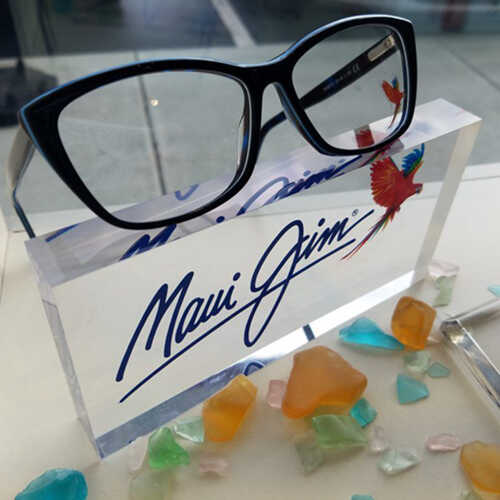 Maui Jim optical frames are designed to follow shifting fashion trends and are structurally and stylistically engineered to balance aesthetics with fit and integrity. Marrying advanced construction techniques with new materials to create the lightest, most comfortable frames possible. The end result is a premium, functional, comfortable and elegant product.
Maui Jim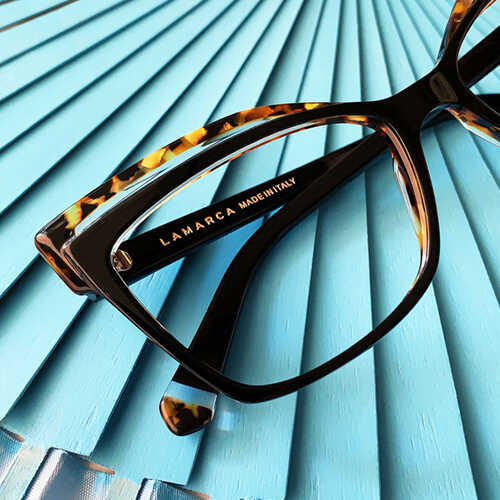 Lamarca design eyewear that re-awakens the senses of touch and sight. It is much desired for its aesthetics and appreciated for its comfort. It fits snugly without undue pressure because it follows the ergonomics of the face. The frames can be worn by anyone because they can be fitted with all types of lenses. Design stirs an emotion in us that grows throughout the process, eventually becoming a love affair that you too will experience.
Lamarca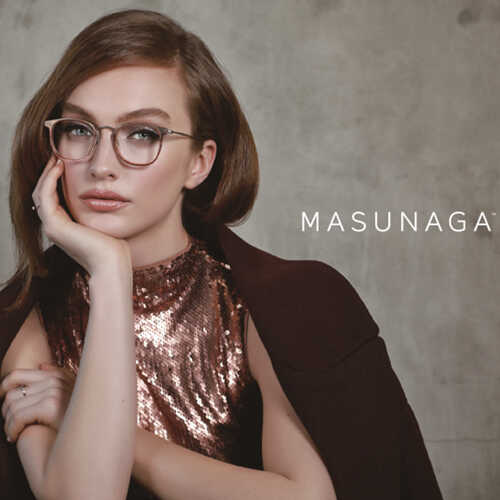 Masunaga Optical Eyewear has been around creating quality frames since 1905. Pioneers in handmade craftsmanship made with high quality acetate and titanium these frames are meant to last. Made in Fukuii Japan these frames have been worn by Japanese Emperors.
Masunaga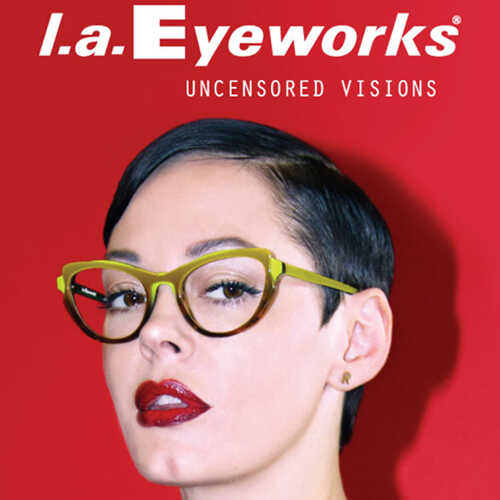 Original, often iconoclastic, and always invigorating, eyeglasses designed by l.a.Eyeworks are immediately recognized for their bold shapes, imaginative handling of materials, and expressive use of color. Although l.a.Eyeworks have graced the faces of celebrities, performers, artists, and athletes, the deeper intention is for you to find a frame that conforms to no fashion sensibility but your own.
LA Eyeworks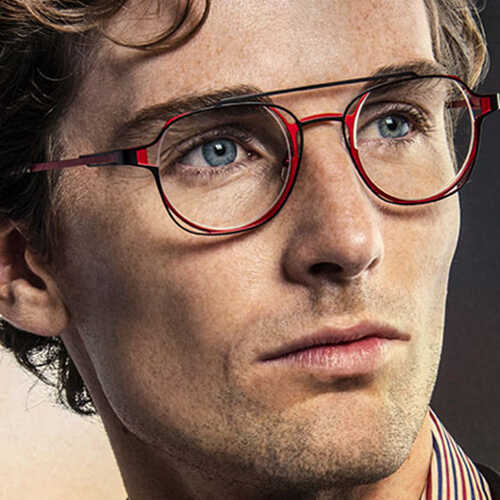 The brand JF Rey immediately evokes an individual style, modern design and innovation, which evolve in a creative universe of constant motion. JF Rey frames don't have to worry about fashion. They announce loud and strong their willingness to express their character to the end of the temples. Beaulieu Vision Care carries a wide variety of JF Rey frames including mens, womans, petite woman and children's frames.
JF Rey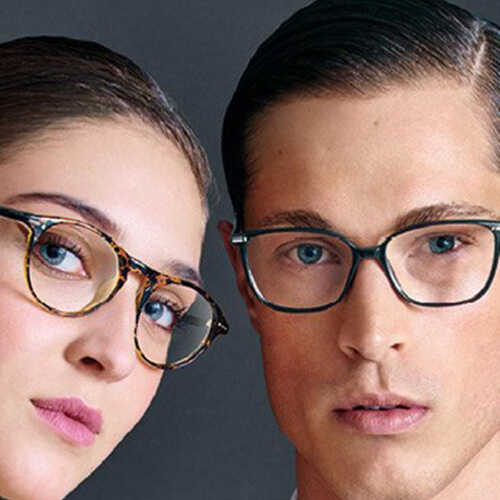 Italia Independent eyewear is unrivalled in quality of the materials they use to make their signature frames. They are the first fashion house to manufacture eyewear using carbon fiber. Their super thin metals are minimalist and perfect for the more subtle look. Meanwhile their approach to eyewear design is smart and innovative in the way that they contemplate functionality as well as form.
Italia Independent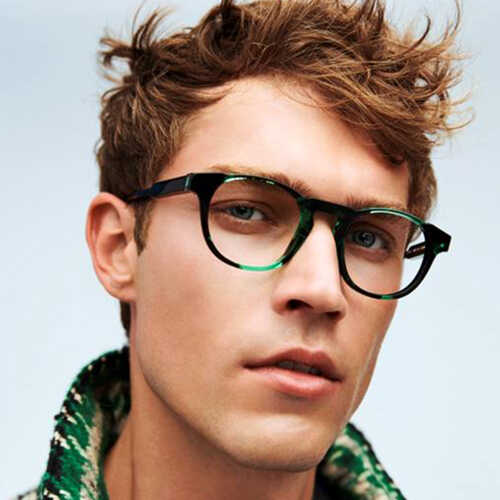 Far from standardized fashion diktats and conformist trends , each collection asserts its artistic temperament , drawing its inspiration from the sources of Modern Art, architecture and contemporary design FACE A FACE frames are developed within the design studio directed by Pascal Jaulent resembling small subtle pieces of architecture, playing with volumes, shapes, material and textures.
FACE A FACE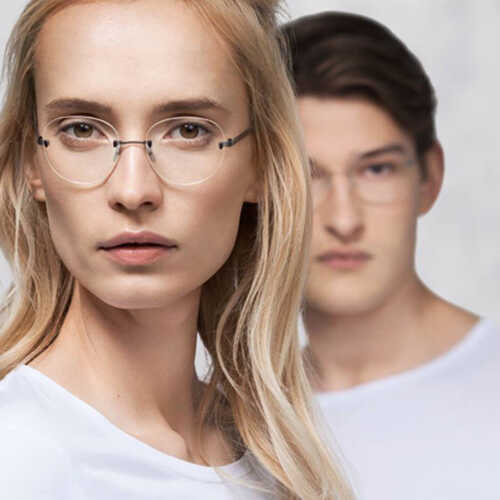 For fans of the style principle of reduction, Swiss brand Götti glasses embody authenticity in everyday life. With harmonious proportions and the sophistication of modern technology, full effect is given by both timeless design and clever functionality. The collections cultivate simplicity in its most beautiful form, allowing the wearer to express their individual character. Precise manufacturing and carefully selected details result in the ideal fit.
Gotti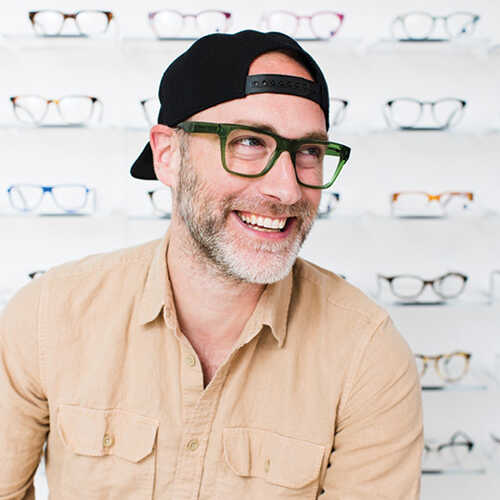 Eyebobs vision is to provide expressive frames that scream yes. you. can. They work with some of the best designers in the world to bring you the highest quality frames and one-of-a-kind designs in signature eyebobs style. From avant-garde glasses to classic styles reimagined, every frame is a work of art – and they're not afraid to color outside the lines. Made out of the very best materials, like luxury Italian-designed acetate, spring hinges that flex for amazing comfort and durability, and best-in-class optical quality lenses.
Eyebobs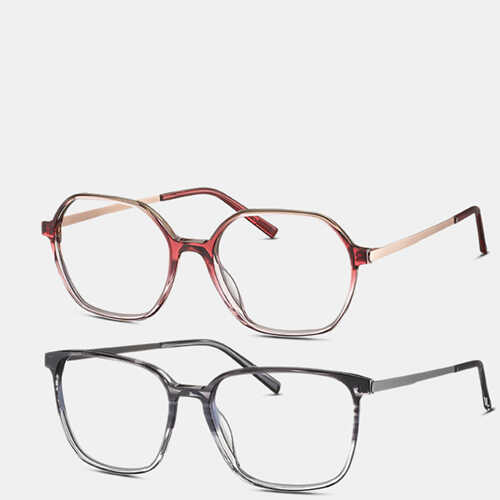 Eschenbach Optik of America, Inc. was founded in 1983 as the North American subsidiary of Eschenbach Optik GmbH of Nuremberg, Germany (www.eschenbach-optik.com), a company that was established in 1913 and is the world leader in the manufacture and distribution of high quality magnification solutions including low vision aids, reading glasses and binoculars.
Eschebach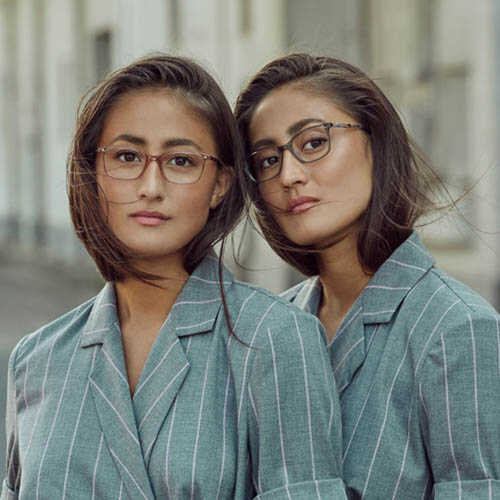 For over 70 years, COS has prided itself on its commitment to providing customers with unparalleled service and superior products. Founded in 1951 by Fred and Judith Hochstadter, with the specific goal of offering something truly innovative to independent eye care professionals in Canada, and based in Montreal, COS is a family-run business that represents a wide variety of high-quality frames. They are also Silhouette's exclusive Canadian distributor since the brand was established in 1964.
COS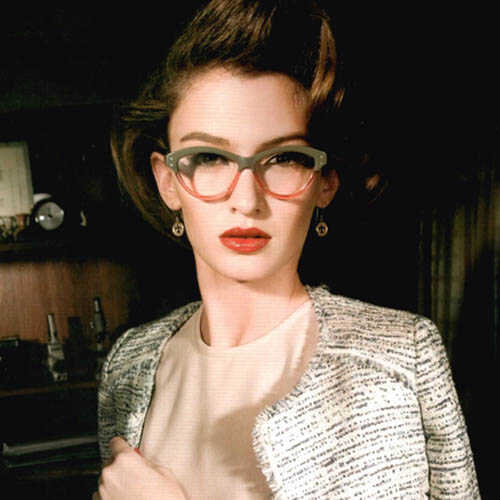 Claire Goldsmith is the great-granddaughter of Oliver Goldsmith, one of the most influential designers and creators of modern day eyewear and the man who once dressed the eyes of iconic fashionistas such as Audrey Hepburn and Michael Caine. Today, Claire, a 4th generation Goldsmith, makes some of the world's most sophisticated and beautifully designed sunglasses and spectacles under the Claire Goldsmith name.​
Claire Goldsmith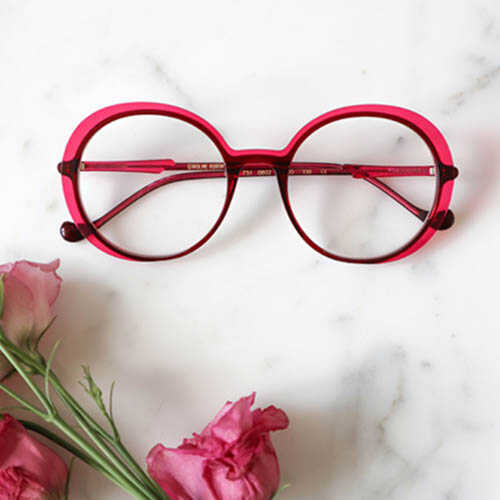 In her collections, Caroline Abram reveals tangy shades, impulsive and attractive forms. Caroline Abram's collections are intended for all the women who want to showcase their individuality. In all her accessory lines Caroline Abram uses diverse materials such as resin, the silver, wood, semi precious stones for truly unique frames and sunglasses.
Caroline Abram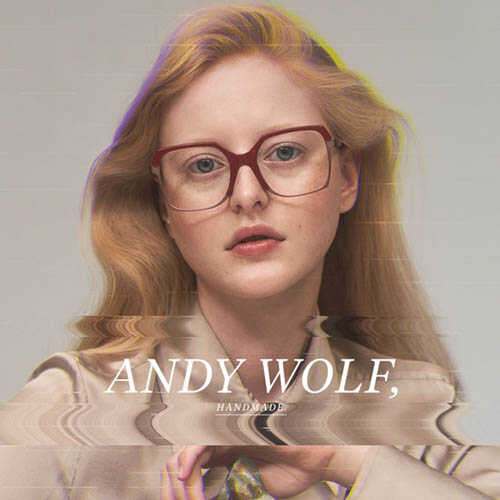 Andy Wolf stands for unique glasses, handcrafted in Hartberg, Austria. It was founded by the three friends Andreas (Andy), Wolfgang (Wolf) and Katharina to produce classic and contemporary frames for individuals. Every part of Andy Wolf frames undergoes rigorous quality control. After they've inspected every frame as often as possible, they leave the factory and are off to finally be worn by you.
Andy Wolf