The Beaulieu Vision Care Staff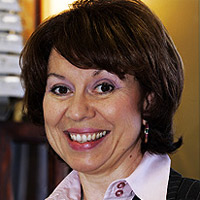 Cathy Beaulieu

R.O. C.C.L.F
Cathy Beaulieu is a Registered Optician and Certified Contact Lens Fitter. Cathy's passion is enabling patients to see their best with contact lenses. Her forte is to fit contact lenses for people with high astigmatism, keratoconus and other cornea abnormalities. She is driven to find the best solutions in the market to ensure comfort and the best vision possible.
Truly dedicated to helping others, she was the Chair of the local Business Improvement Association until stepping down from the position in February 2015. Through her career as an Optician she has received many awards including 'Optician of the Year' from Ontario Optician's Association.
Achievements / Awards:
Member of the Council of the College of Opticians.
Refracting Optician (Northern Alberta Institute for Technology).
Past Chair of the Kingsway Business Improvement Association (BIA).
Member of the Bloor West BNI
Past Chair of Taste of the Kingsway
Founding Member of the Out of the Cold Concert, Kingsway
Award for Outstanding Dedication and Commitment-Licensed Opticians of Ontario and the Ontario Contact Lens Association.
Optician of the Year Award (1996) Ontario Opticians Association.
Certified Contact Lens Mentor.
Member of the Etobicoke Chamber of Commerce / The Toronto Board of Trade.
Adviser to Georgian & Seneca College Opticians Program.
Responsible for developing a professional Optician Testing Program for new Canadian residents seeking licensing.
Certified Instructor for the Christopher Leadership Program – sponsored by the Lumens Institute.
Appointed by the Lieutenant governor to the Board and later to the College of Opticians of Ontario. Served for 8 years, on the Executive Committee, on Discipline, Expert witness, Chair of Competency, Chair of Complaints, Chair of Examination, Chair of Standards Committee and was also the Registrar.
Certificate of recognition (signed by Mayor Miller) – volunteer work in the Businesses community in collaboration with Tabia.
Certificate of recognition – Protecting the public with policy setting for eye care professionals.
---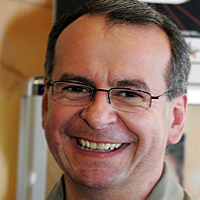 Tom Giores, a Registered Optician and Certified Contact Lens Fitter has a passion for the small details. Known by our patients as the 'Spectacle Sorcerer' Tom has a knack for repairing frames and making them look like new.
Tom is straight forward and honest if you're having a hard time deciding between two frame it's his opinion you'll want for a tie breaker.
Achievements / Awards:
Registered Optician since 1991.
Examiner of the Provincial Opticians Licensing Program.
Instructor for the Opticianry program at Seneca College
Recognised by his peers for his outstanding work in eyeglass design, manufacturing, restoring and refurbishing of eyeglasses.
---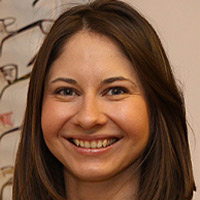 Jennifer Beaulieu

R.O. C.C.L.F and Image Consutant
Jennifer Beaulieu has been working in the optical industry for many years. Helping her mom (Cathy) as a little girl she found out quickly that this was the career she wanted. In 2009 she received her degree as a Register Optician and has brought her best to the store. Traveling the globe for the latest in eyewear she will find what you are looking for.
With her artistic eye, Jennifer will have a frame in mind for you as you walk through the door. She loves to help in choosing eyewear as she evaluates your bone structure, complexion and personal style to find a frame that suits you 100%. Her pursuit for knowledge is really shown through the research she does to ensure that you will receive a quality product that will cater to your daily visual needs and tasks.
Jennifer also specializes in multifocal contact lens fittings. She loves to take the time to find the contact lens to help you find the best combination to allow you to see both reading and distance.
Achievements / Awards:
Registered Optician with the College of Opticians of Ontario
Optician Degree from Georgian College.
Patient Management.
Account Manager and Purchasing Agent.
---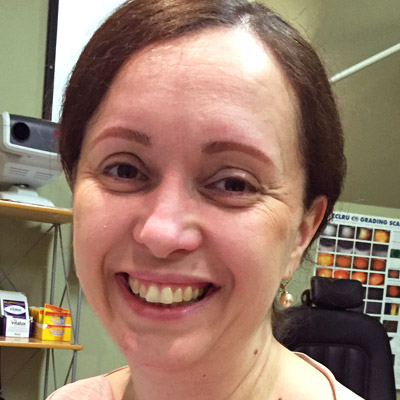 Dr. Snezana Ana Pavlovic

Doctor of Optometry
Dr. Snezana Ana Pavlovic received her Doctor of Optometry degree at the University of Waterloo in 2007, after she has completed the IOBP Program.
Prior to this Dr. Snezana Ana Pavlovic received her Doctor of Medicine and completed her residency training in Ophthalmology at the University of Belgrade, Faculty of Medicine.
Dr. Pavlovic enjoys assisting patients of all ages and endeavors to work with them to achieve their optimal visual health.
Dr.Pavlovic is a member of the Ontario Association of Optometrists and Canadian Association of Optometrists.
She resides with her family in Etobicoke.
---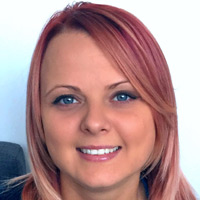 Kate Zhdanova

Office Manager
Kate is the Office Manager at Beaulieu Vision Care. She has more than 8 years of experience working in customer service and over 5 years working in the optical industry.
Kate is a rare combination of artist and scientist. Her artistic flair allows her to help customers choose the perfect pair of fashion frames or sunglasses, while her scientific side ensures the perfect fit and exacting calculations required to produce the perfect lenses.
Kate's commitment to customer service can be seen in the happy, smiling faces of our customers.