Leading styles designed by creative minds all over the world. If you are looking for individuality, innovative design and true originals - you have come to the right place.






Whether its fashion or sport sunglasses it is all about protecting your eyes. All sunglasses at Beaulieu Vision Care have 100% UV protection to keep your eyes healthy. From children to adults we have your needs covered.
We carry an extensive line of prescription and non-prescription sunglasses including Tom Ford, Maui Jim, Claire Goldsmith, Italia Independant, Boz, J.F. Rey, Volte Face, Face a Face, Dita, Thom Browne, Theo, Masunaga, Tom Ford, Oliver Peoples, Prodesign, Orgreen, Persol, Prada, Silhouette, and Ray Ban
The two big differences when it comes to sunglass lenses is in the lenses are polarized versus non-polarized lenses.
Non-polarized lenses: have all the UV protection and tint to help reduce the light entering through the lens to give you comfort.
Polarized Lenses: remove the reflected light off of surfaces. When driving, the glare off of car windshields and puddles on the road are no longer an issue. If you are sensitive to light, or spend a lot of time on the water these are the lenses for you; as well as the UV protection to keep your eyes healthy.
Show me the brands that are available in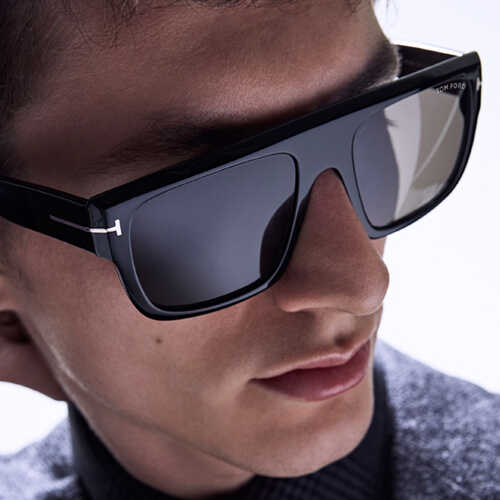 Tom Ford started in the early 2000's as a designer for Gucci ending off his career with Gucci as head Creative Director for the company. With a nod to classy this line is quite sexy. Seen on the many actors and actresses in Hollywood; this line is well known for it's appearance in James Bond 007's Skyfall where all suits and sunglasses are Tom Ford's designs.
Tom Ford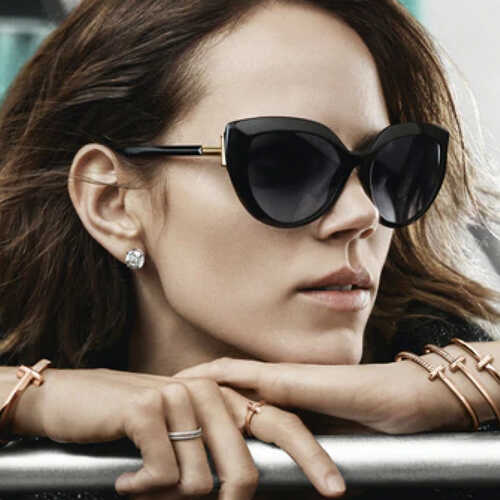 Featuring classic and contemporary shapes, Tiffany eyewear is designed with precise craftsmanship and finished with iconic Tiffany detailing
Tiffany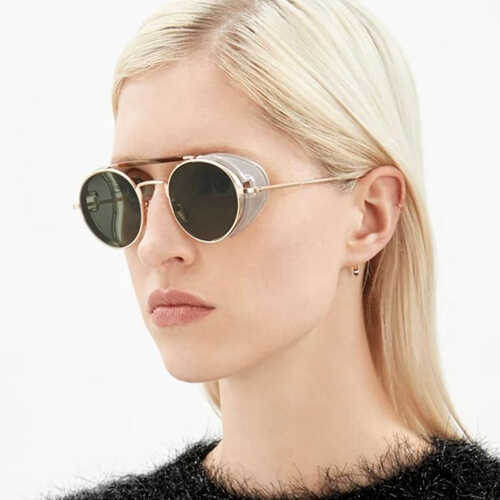 Thom Brown eyewear includes everything from oversized square frames and gold-toned round designs to cat-eye and aviator styles made to the highest quality and manufacturing standards
Thom Browne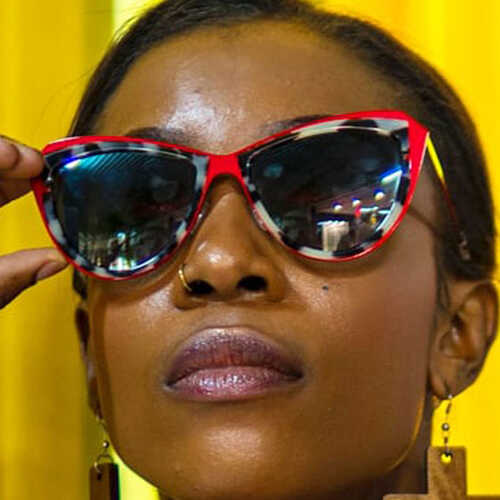 A common saying here at BVC is that, "There is a theo for everyone but it is up to the individual whether or not they want to wear theo's bold colourful pieces." Opticians Wim Somers and Patrick Hoet wanted to offer their clients something other than the mainstream glasses that were selling at the time. So, in 1989, the first theo glasses became a fact. And they were groundbreaking. Today, more than 20 years later, theo is sold in 1,400 stores across 50 countries!
Theo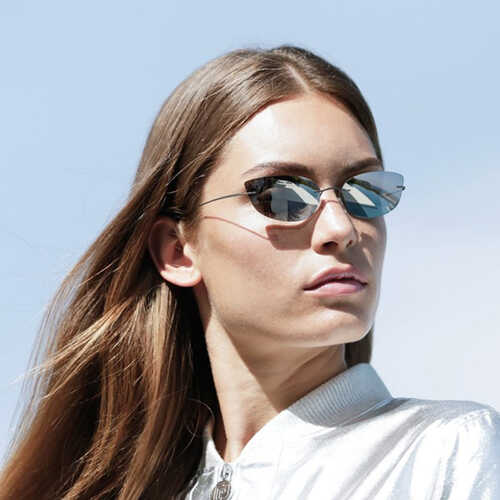 Each pair of Silhouette sunglasses is crafted using the latest eyewear technology. Not only are they exceptionally light, they also offer ultimate UV protection. Silhouette prides itself on delivering both outstanding quality and beautiful design. The excellent choice of men's and women's models means fashion-conscious customers never have to compromise on style. A dazzling array of trendy and classic men's and women's sunglasses are available to suit every taste.
Silhouette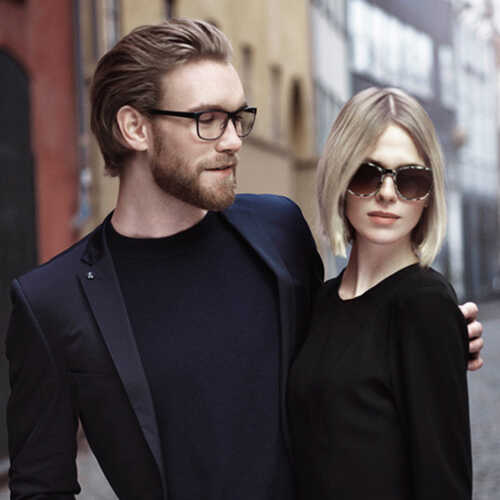 For many years, they have designed appealing eyewear that is comfortable to wear. Prodesign stay true to their Danish origin with a clean and functional design based on good craftsmanship.
Prodesign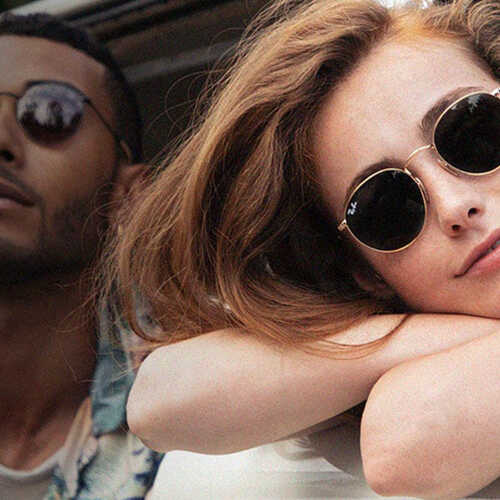 Ray-Ban is a leader in sun and prescription eyewear for generations providing timeless style, authenticity and premium lenses and f
Ray Ban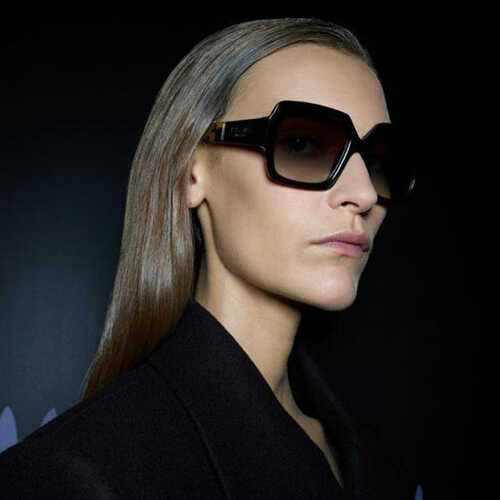 With the world-renowned fashion leader, you are guaranteed high quality, craftsmanship and innovation. Prada is synonymous with an understated style and new trends. Prada sunglasses use only the finest materials to strike the ideal balance of form and function.
Prada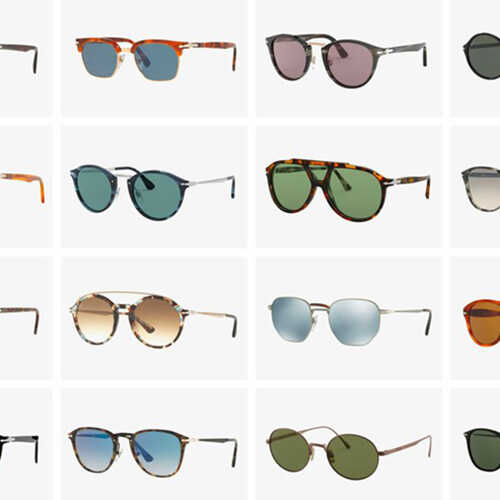 Persol is a brand that marries culture of excellence and attention paid to details to create a perfect alchemy between aesthetics and technology. Persol frames are more than just glasses, they are works of art.
Persol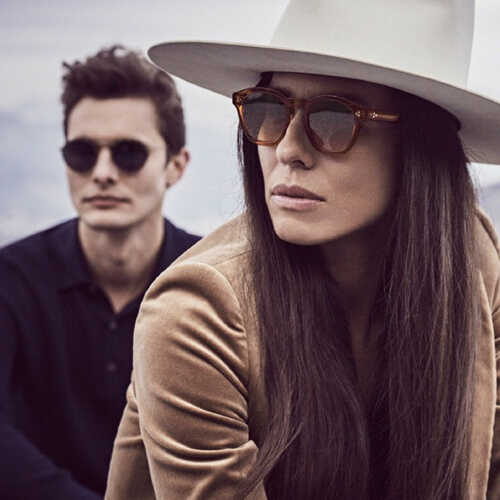 Oliver Peoples was founded in 1987 with the opening of its first boutique and subsequent launch of the original collection. From the beginning, Oliver Peoples had a passion for superior product, a distinctive culture rooted in California, and an obsession with service. These core values have remained at the foundation of the brand and endure today. Through an authentic and consistent voice, Oliver Peoples has never relied on a logo but instead on fostering relationships with like-minded consumers who appreciate and respect our approach.
Olivers Peoples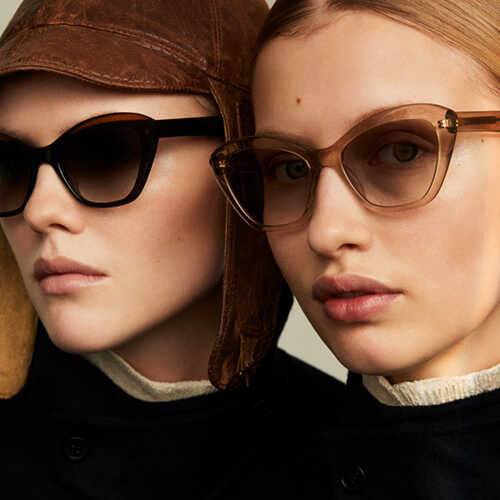 Orgreen Optics, a Danish company prides itself on creating 'premium designer eyewear in high-end materials.' They are known for 'their signature style and innovative colour combinations.' Hand made in Japan from the best materials these frame can take up to 6 months to manufacture.
Orgreen
Maui Jim got its start in 1980 as a small company selling sunglasses on Ka'anapali beach in Lahaina, Maui. Seeing a need in the market for technology that could combat intense glare and harmful UV while bringing the brilliant colors of the island to life they engineered the revolutionary PolarizedPlus2® lens. Their Classic Collection of seven styles, has evolved into over 125 styles of sunglasses, all of which are polarized and protect from 100% of UVA and UVB rays.
Maui Jim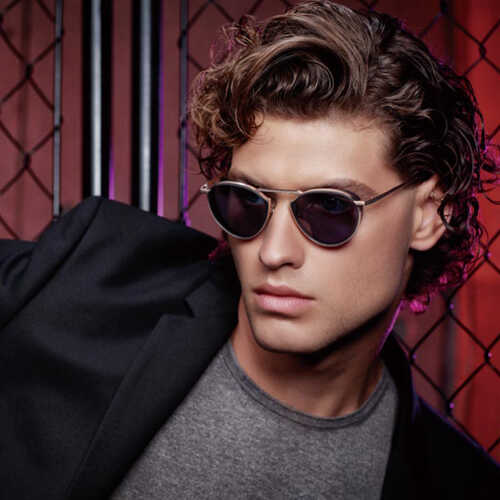 Fukui, Japan is one of the three largest production regions for optical frames in the world, along with China and Italy. Masunaga Optical premiered the production of eyeglasses in Fukui in 1905. The company founder Gozaemon Masunaga brought in skilled craftsmen from Osaka and Tokyo with the ambition of setting the optical industry solidly in place in Fukui. Masunaga Optical is the only company in Japan that has a factory in charge of all processes from raw materials to production and finish in an integrated way for optimal detail and quality.
Masunaga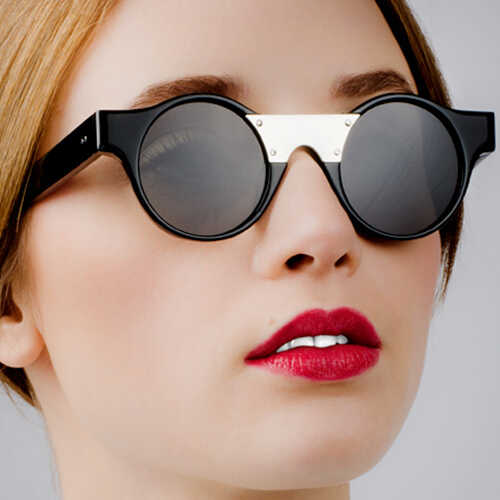 The brand JF Rey immediately evokes an individual style, modern design and innovation, which evolve in a creative universe of constant motion. JF Rey frames don't have to worry about fashion. They announce loud and strong their willingness to express their character to the end of the temples. Beaulieu Vision Care carries a wide variety of JF Rey sunglasses.
JF Rey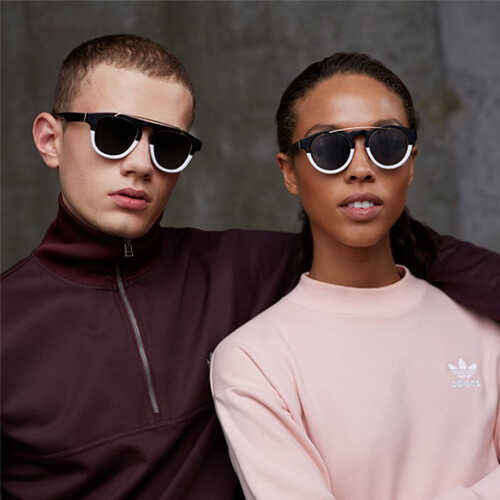 Italia Independent eyewear is unrivalled in quality of the materials they use to make their signature frames. They are the first fashion house to manufacture eyewear using carbon fiber. Their approach to eyewear design is smart and innovative in the way that they contemplate functionality as well as form.
Italia Independent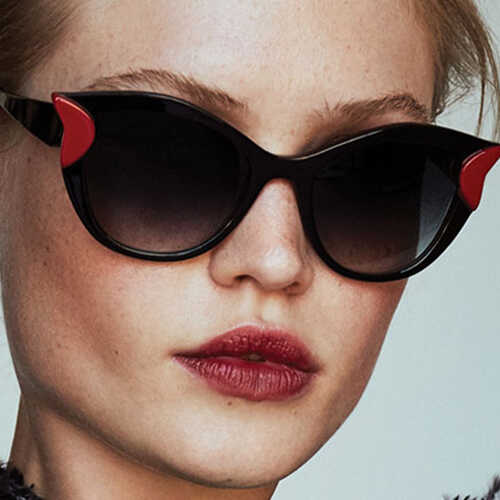 This ultramodern eyewear brand features daringly distinctive shapes and unique hues that are inspired by contemporary art and architecture.
FACE A FACE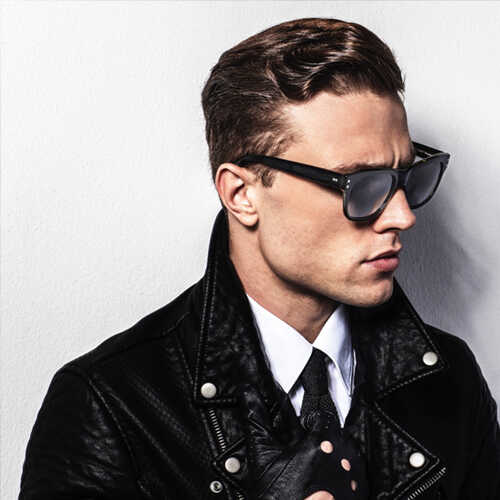 Claire Goldsmith is the great-granddaughter of Oliver Goldsmith, one of the most influential designers and creators of modern day eyewear and the man who once dressed the eyes of iconic fashionistas such as Audrey Hepburn and Michael Caine. Today, Claire, a 4th generation Goldsmith, makes some of the world's most sophisticated and beautifully designed sunglasses and spectacles under the Claire Goldsmith name.
Claire Goldsmith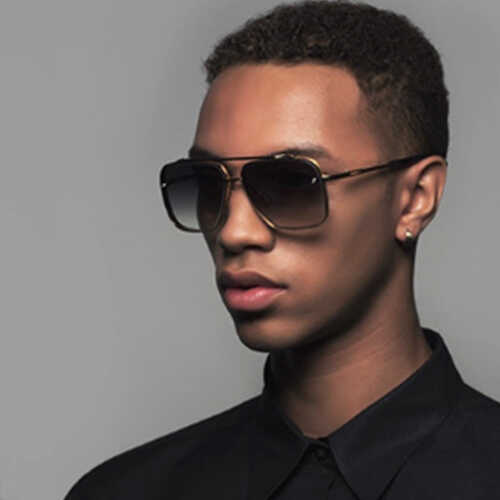 It takes countless master craftsman, with decades of experience, months to create a single Dita frame. Craftsmanship is the cornerstone of DITA's reputation for quality and innovation - that is why their relationship with some of the world's most highly regarded artisans have lasted not years, but decades. In an era of mass production and automation, we are committed to preserving an artistic legacy.
Dita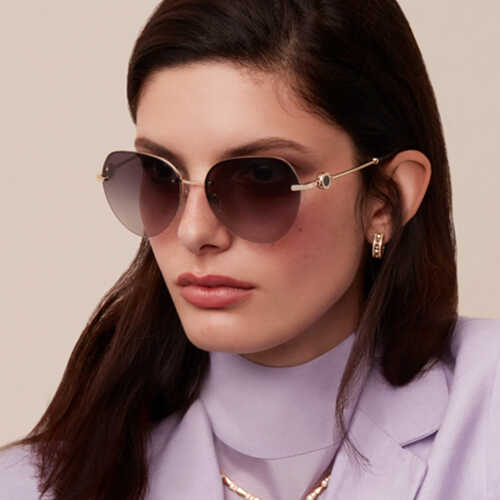 Most known for its audacious use of jewellery, Bvlgari is a renowned Italian fashion and luxury brand. The brand continues to adorn celebrities with collections inspired by the architectural masterpieces of Rome and the glasses are no exception. Bvlgari eyewear features the audacious fashion style with a modern twist. BVC stocks a range of sunglasses in various colours, frames, shapes and designs.
Bvlgari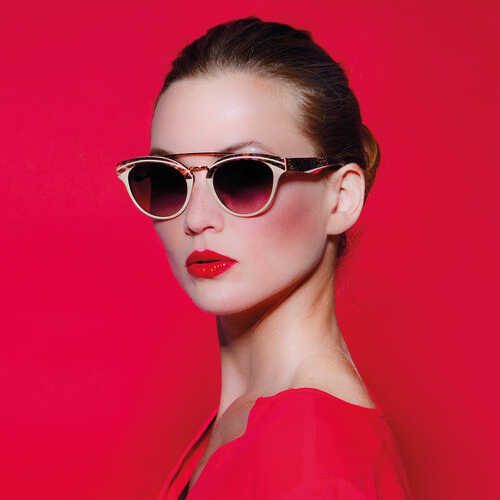 Designed by famous French eyewear designer J.F. Rey, Boz J sunglasses are chic and stylish and made for those who want a little bit more. Find your perfect pair at BVC!
BOZ J